Welcome to the Moonbeam City Wiki!
A growing database dedicated to documenting all information about Moonbeam
We have 381 edits made, 28 articles created and 32 images uploaded since October 2015.
Feel free to join the community!
About the Show
Moonbeam City is an American animated comedy television series created by Scott Gairdner. It is a parody of 1980s cop shows like Miami Vice. The show stars the egotistical yet loveable cop Dazzle Novak who always seems to be getting himself into trouble. Police chief Pizzaz Miller and technician Chrysalis Tate are often dragged along for Dazzle's schemes, while rival cop Rad Cunningham tends to purposefully involve himself as well. Moonbeam City's animation style is primarily based around bright, eccentric neon colors and the artwork of Patrick Nagel. Moonbeam City premiered on Comedy Central on September 16, 2015.
Featured Article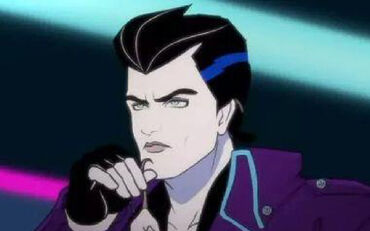 Rad Cunningham
Rad Cunningham is the comic relief in this action packed cartoon. He's always getting into trouble and trying to outdo Dazzle but someone always ends up making a fool of himself.
Poll
Who is your favorite Moonbeam City character?
Community content is available under
CC-BY-SA
unless otherwise noted.